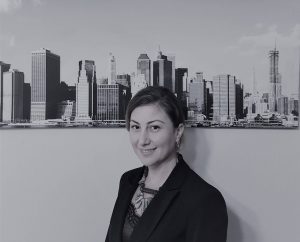 Ms. Pelin Özpağaç is registered to Chamber of Certified Public Accountants of Izmir, Turkey as a certified public accountant since 2012. She provides services to our foreign clients as a financial and management consultant in a wide variety of financial services including establishment of a company, tax and investment management, payroll management, audit, accounting, investment consulting.
CPA Pelin Özpağaç, provides service under the structure of our law firm for the proceedings and services require the authorisation of a public accountant, particularly at the stage of establishment of a joint-stock company, limited company, liaison office, branch and representative office. As a certified public accountant, she provides service to our clients tax consulting, payrolling service, record keeping, VAT refund.
She finds result-based solutions for the possible tax risks by means of performing financial obligations as part of tax liability by analyzing financial legal documents. Similarly, she offers auditing service and financial reporting in keeping with IFRS and other international accounting standards as well as Internal Audit (IAS).
Education
Dumlupinar University, Business School (2004)
University of Izmir Katip Celebi, Master of Tax Law (2011)
CPA Admission
Izmir Chamber of Certified Public Accountants (2012)
Practice Areas
Company Incorporation, Start-Up Structuring, Tax and Investment Management, Payroll Management, Audit, Accounting, Investment Consulting